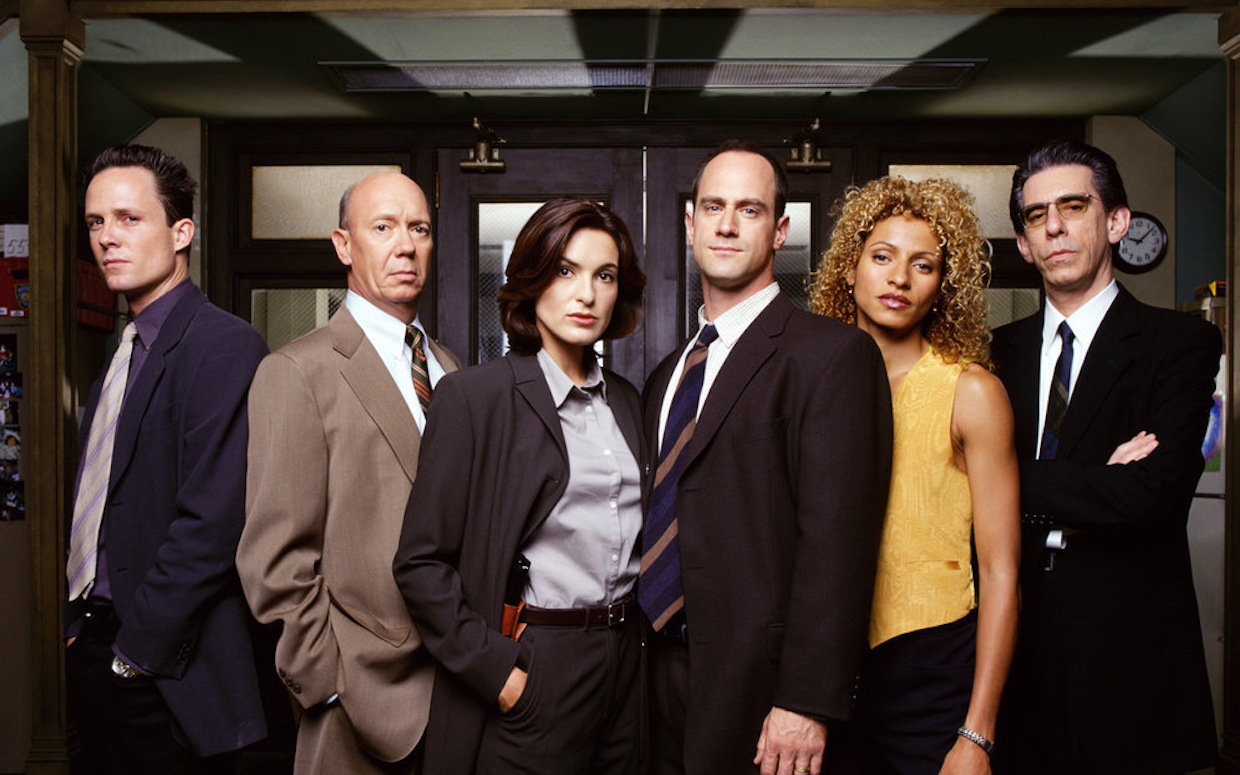 Season 1 第 1 話
殺人事件の被害者が、不法滞在のセルビア人で、何十人もの女性をレイプした罪で自国で起訴されていた犯罪者だったことを知ったベンソンは、それを知りながら嘘をついていた被害者の妻に激しく詰め寄ります。妻もベンソンの態度に反発し激しい言い合いになります。それを相棒のステイブラーが止めに入り、被害者の家を後にします。以下は家から出てきたところでの2人の会話です。
Stabler: Well, that's the dumbest move I've ever seen you make.
Benson: She wasn't going to be of any help.
Benson: Not ever! She knew what he was!
Stabler: If she drops a dime on you, you're out walking the beat. You just verbally harassed the wife of a murder victim.
Benson: She lied to a police officer. If anything, she's guilty of obstruction.
Stabler: You know, you're on very thin ice right now.
Stabler: Cragen's already worried about your objectivity on this.
Benson: Fine, let him take me off the case.
Stabler: You don't want to do that.
Benson: What is that supposed to mean?
Stabler: It means you take yourself off this case, you're taking yourself out of the unit. "We don't get to pick the vic." His words, not mine.
Benson: I'm a good cop, Elliot.
Stabler: Yeah, I know.