neither ~ nor ~ が「~でも~でもない」という意味だとは知っていても、さらっと口に出せてますか?
私はまだまだかなぁ。
というわけで、
「海外ドラマのセリフを音読することで自然な使い方を頭に叩き込み、口の筋肉も鍛えよう!」
とセリフを抜き出してみました。
ボーンズ(Bones)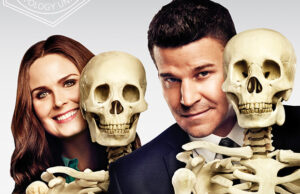 Radswell: Dr. Brennan, I can see that you're a straightforward person. And as much as I appreciate that quality, what you're asking me is neither your business nor relevant.
———————————————————————————————————————-
Booth: Whoa-whoa-whoa, wait a second. You and Parker discussed my sex life?
Angela: Well, we discussed your lack of sex life.
Booth: Angela, neither you nor him, especially him, know anything about my sex life.
———————————————————————————————————————-
Booth: Just, um- w- Bones, how does he do that?
Brennan: Say someone enters and desires to gaze upon the visage of their dead relative one more time, in a vain effort to say goodbye to someone who can neither see nor hear them because there's no such thing as a soul—
———————————————————————————————————————-
Meredith: Her death was the result of a self-administered overdose.

Levitt: After killing their captive and ruining their chances of collecting the ransom, the Costello's stuffed Miss. Schilling's body into the refrigerator.

Meredith: Knowing they could be accused of kidnapping and murder, my clients panicked and disposed of her body while their behavior might be ill advised they are neither kidnappers nor murderers. 
ボストンリーガル(Boston Legal)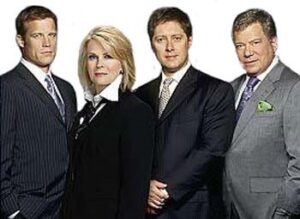 Shirley Schmidt: I didn't ask.
Lori Colson: Which surprises me actually. You and I are friends. I've worked with Sally.
Shirley Schmidt: And being loyal to her, you'd possibly be neither objective nor candid.
———————————————————————————————————————-
ADA Frank Ginsberg: The law is the law. Human waste must be disposed off. It is not to be sold! The fact that
there may be a hospital in Miami also peddling human fat, is neither persuasive, nor relevant. That man put our
community at risk for hundreds of communicable diseases. This was not just a harmless violation. He risked my
safety, he points to the jurors yours, your children's. The law is the law.
———————————————————————————————————————-
Alan Shore: Now, you told the police that neither you nor Edward had anything to do with your father's death?
Michael Scanlon: That's right.
Alan Shore: And suddenly Edward gets up here and says that you did it.
Michael Scanlon: Yes.
キャッスル(Castle)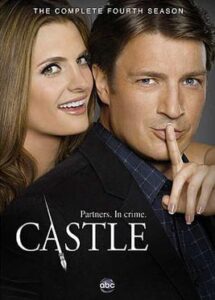 Theresa: I should've gotten up. I shouldn't have let you watch her. Don't tell me what to say! Tell me, Alfred, was it worth it? Was it worth our little girl? Oh, oh my…
Kate: Mrs Candela? Theresa… You can't give in to your fear. Neither you nor your husband is responsible for what happened. Come on.
Sorenson: Remember, no proof, no money. We need to be firm on that. Okay? Here we go.
———————————————————————————————————————-
Esposito : According to the hospital, the procedure lasted nine hours. Neither the assisting nor the anesthesiologist were with the hospital. Both were brought in by Dr. Leeds, neither of his regulars.
Montgomery : A nine-hour mystery operation he didn't want his own people to know about ?
———————————————————————————————————————-
Esposito: When you guys came in the room, and we knew you were playing, everything just kinda…
Ryan: Yeah. That's right. Of course, we were right with you guys.
Beckett: Oh, please.
Castle: That was the whole point, was that you weren't in on it. That's how we sold it.
Esposito: Well, that's neither here nor there, because we won the bet.
———————————————————————————————————————-
Martha: Did you say 1777 21st Street?
Castle: Yeah, there was a murder there. Why?
Martha: Oh, I know that address. That's Gemstar Studios. That's where they film Temptation Lane.
Castle: The soap opera you used to be on.
Martha: Oh, I… I hope it's nobody that I know. Maybe I should go with you.
Castle: It's a crime scene, Mother, for trained professionals.
Martha: Richard Castle. You are neither trained, nor a professional.
———————————————————————————————————————-
シカゴ・メッド(Chicago Med)
Will Halstead: We are doing everything that we can, but he needs blood.
Blake Porter: Okay, I'll donate.
Natalie Manning: I'm sorry, sir, but neither you nor your wife are a match.
シカゴP.D.(Chicago P.D.)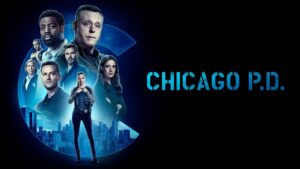 Lindsay: Any signs of abuse?
Medical Examiner: No. Neither recent nor preexisting. I usually don't ask this, but have you made any arrest?
Lindsay: Not yet.
———————————————————————————————————————-
Dawson: Beverly Gardens… That's a G Park Lord stronghold. They control every gate in and out.
Halstead: Yeah, I ran Waddell's file, and neither him nor his family have an address listed there, so if he is still in there, we have no clue where he's keeping her.
クリミナルマインド(Criminal Minds)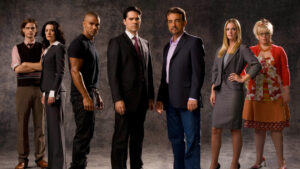 Gideon: Elbert Hubbert once wrote: "If men could only know each other, they would neither idolize nor hate."
———————————————————————————————————————-
Gideon: Look for a man in his mid- to late-fifties, highly intelligent, methodically and obsessively clean.
Prentiss: His vehicle is most likely an RV, muted in colour, neither old nor new, in perfect working order.
デスパレートな妻たち(Desperate Housewives)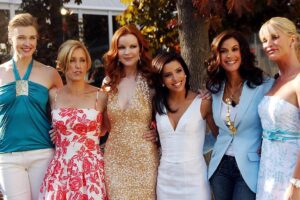 MIKE: Actually, he was my wife's dog, and, uh, one of the last things she said to me in the hospital before she died was to be sure I looked after him, and, um, I promised her I would. 
NARRATOR: And just like that, Susan could suddenly see something she'd never seen before. 
MIKE: He, um, meant so much to her. 
NARRATOR: Mike Delfino was still in love with his late wife. 
MIKE: And if, uh, something had happened, I would've felt like I had failed her. I know that sounds stupid. 
NARRATOR: And she knew right then, that neither she nor Edie would be laying claim to his heart anytime soon. 
———————————————————————————————————————-
Rick: "Hey, how would you like to eat something that's neither pasta nor pizza?"
Lynette: "Such food exists? Don't tease me."
デクスター(Dexter)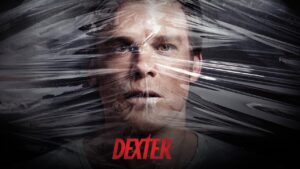 Dexter: Harry was the only one who saw me, really saw me. So he taught me to hide and that's what's kept me safe. But sometimes I'm not sure where Harry's vision of me ends and where the real me starts. If I'm just a collection of learned behaviors, bits and pieces of Harry, maybe my new friend is right. Maybe I am a fraud. I'm not the monster he wants me to be. So I'm neither man nor beast. I'm something new entirely. With my own set of rules. I'm Dexter. 
———————————————————————————————————————-
Dexter: There's a moment sailors call slack tide…when the tide is neither coming in nor out, but perfectly still. It's a moment frozen in time, when all is calm and peaceful. The only downside to it is that it passes so quickly. As much as we might like some things to remain suspended in time, they never do.
ゲーム・オブ・スローンズ(Game of Thrones)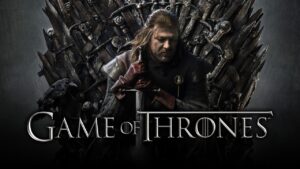 Jaime: Smart boy. What's wrong? Don't like being called "boy"? Insulted?
Robb: You insult yourself, Kingslayer. You've been defeated by a boy. You're held captive by a boy. Perhaps you'll be killed by a boy. Stannis Baratheon sent ravens to all the high lords of Westeros. King Joffrey Baratheon is neither a true king nor a true Baratheon. He's your bastard son.
———————————————————————————————————————-
Robb: Neither Joffrey nor any of his men shall set foot in our lands again. If he disregards this command, he shall suffer the same fate as my father, only I don't need a servant to do my beheading for me.